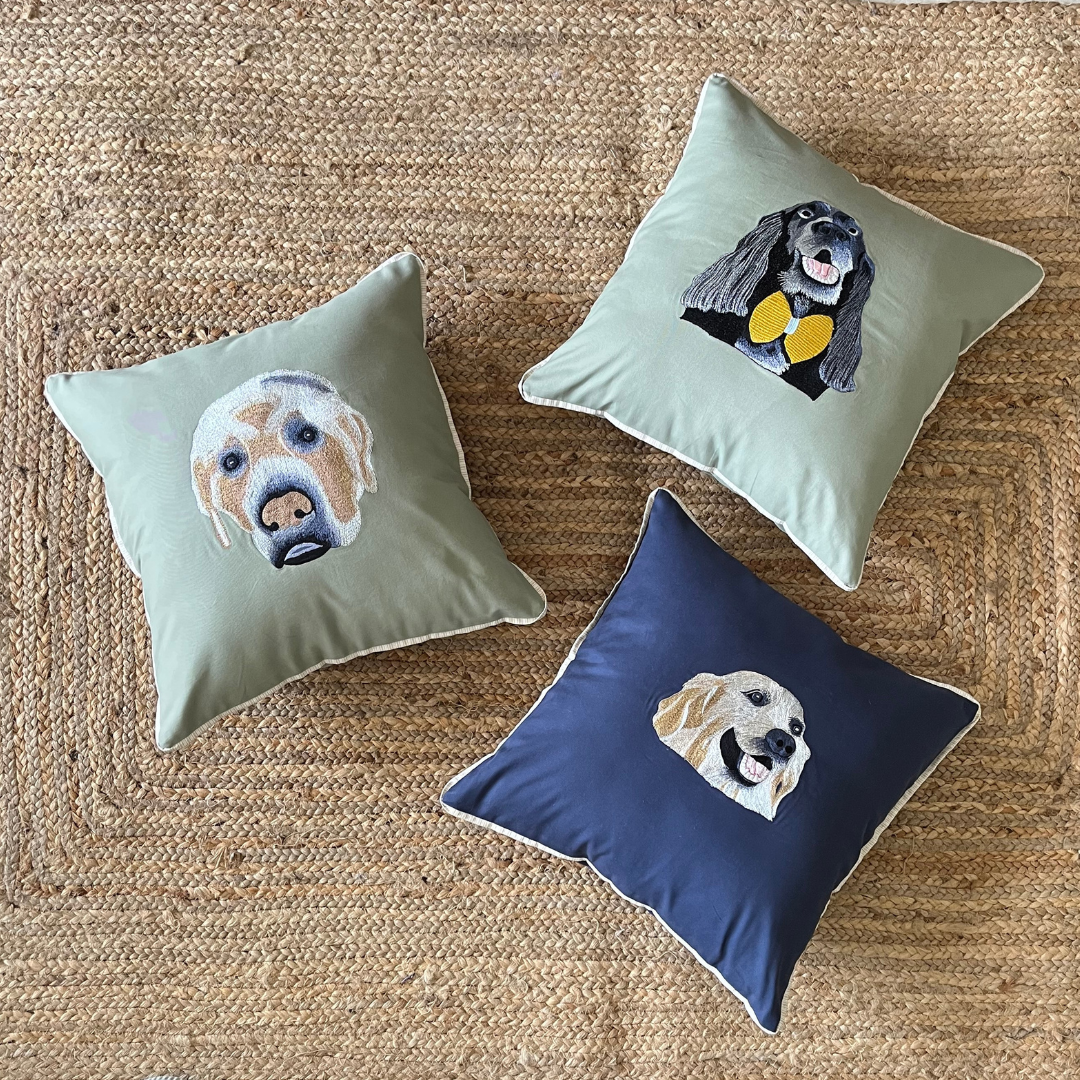 Personalized Pillows & Artwork
Introducing our exclusive Personalized Dog Face Pillow, where cherished memories and adorable furry companions come to life with intricate machine embroidery! 
The intricate machine embroidery meticulously captures every little detail with love. This embroidery work is done with precision and a lot of love!
Order Now
Best Sellers
Cotton Beds

- 100% Cotton

- Machine Washable

- YKK Zips for ease of use

- Aesthetically designed prints

- Soft and great for year round use

Shop Beds

Travel Beds

- Removable & washable cotton cover

- Great for car rides & hotel stays

- Comfortable & secure

- In three sizes

Shop Travel Beds

Dog Harness Sets

- Recommended for flat nose breeds

- Padded for comfort, finished with cotton webbing

- Durable stitching to last long.

Shop Harnesses
Inspired by our own's dogs' needs, PoochMate creates small batch products that focus on design, ease of use and comfort of dogs. Our products are sustainably made to stay kind to the planet.
Wellness
From our accessories to treats we've always believed in natural and sustainable products for pets. 
Our founder is an internationally certified pet groomer, and with years of her experience with different types of coats, she has formulated the range with the most natural, and organically sourced ingredients that help dogs with the most common skin issues.
Our products are 100% safe for humans to use as well, with tons of benefits for the skin and hair.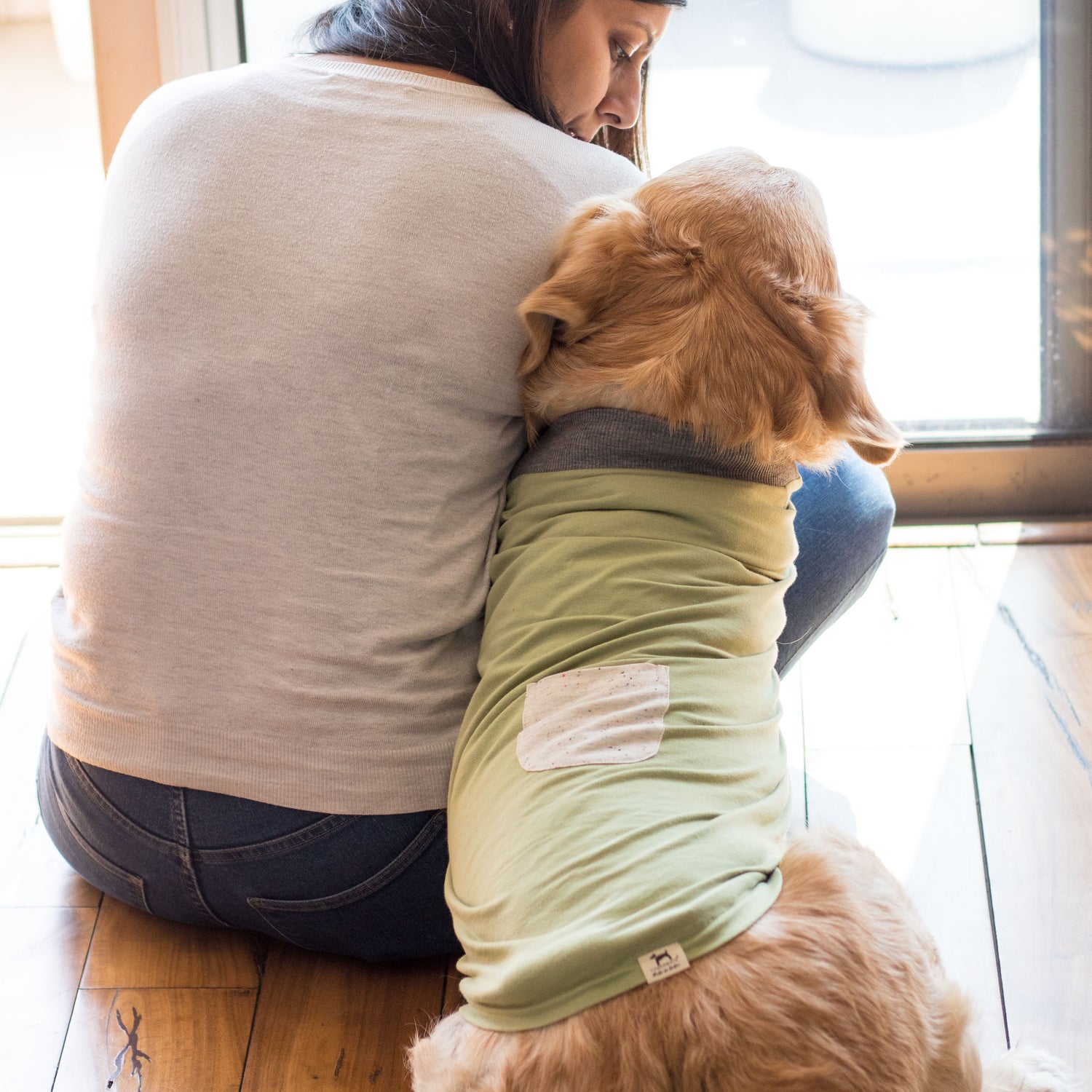 About the founder
Preeti has a background in Finance & Design. She is a doting mom to her three boys : Bosco, Bruno & Beethoven.
Her design aesthetic is minimalist and that shows in our products. We use breathable cotton and durable stitching techniques to help you choose the right products that last long and leave a lower negative impact on our planet.
Our philosophy is buy-well-buy-once, so we make sure our products are easy to wash at home, durable & long lasting and comfortable for use. We also want your dog's essentials to look as good in your home as your own stuff does.
We want to make it easy for pet parents to make conscious lifestyle choices for their pets and ensure we know our end customers, the real users well. 90% of our sales happen direct to customers, barring a few niche retailers that we choose to partner with from time to time.
Thank you for choosing us to be your pet parenting partners.
Happy Shopping!
Read our story
Sustainability
Our journey to sustainability started a few years ago, when we realized that pet products in the market were either made of nylon or polyester, not only giving dogs skin rashes and itching, but also adding to carbon footprint for the planet.
Sustainability is not an overnight phenomenon. Being a small boot-strapped brand, we are taking one step at a time to become fully sustainable. Currently, we use 100% natural cotton fabrics for most of our products. We are focusing on a zero-waste philosophy, and hence all our waste fabrics are turned into beautiful products that are functional and comfortable for dogs.
At PoochMate, our sole aim is to help our furry customers choose a sustainable lifestyle just like their parents.